Rigor is very proud to announce three big new features releasing on our monitoring platform. These features are rolling out to customers in stages over the coming weeks, so look for these changes soon!
We hope you will enjoy these features as much as we enjoyed building them for you!
Sincerely,
The Rigor Product Delivery Team
New Reporting Platform, Designed for GSD
We have completely revamped our reporting platform to focus on flexibility, simplicity, and scalability.
You can now…
Stack up to 20 panels together in a single report, combining Real Browser Checks, API Checks, or Uptime Checks

Choose different time periods (including relative!), going back up to 2 years. Inherit the time period at the report level, or override at the panel level

Visualize by Time Series, Bar Graph, or Table

Filter and segment data by Location, Country, or World Region

For Real Browser Checks, you can filter and segment by Page or Business Transaction, and for API checks, you can filter and segment by Responses

Report on over 45 different metrics (for Real Browser checks) and aggregate by 9 different ways such as Mean, Median, and 95th Percentile

Schedule, share, duplicate, email, export and merge reports

Lastly, you can bulk edit!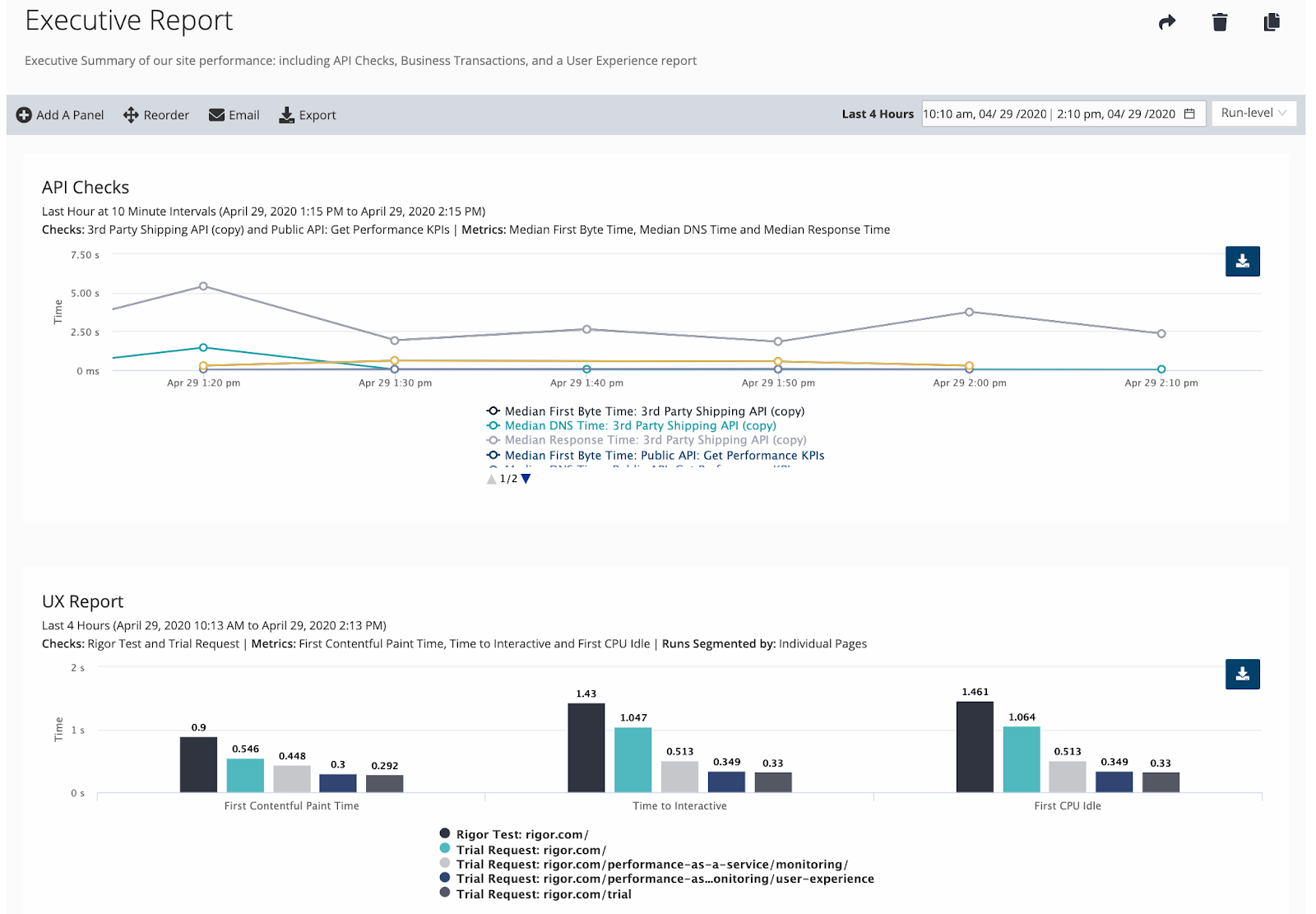 Have no fear, your existing Custom Reports and Panels will be automatically migrated to the new reporting platform!
For more information, see our help page.
Business Transactions to Monitor Performance Flows
Business Transactions are a combined group of contiguous steps in a Real Browser script that are to be measured as a whole. These transactions logically group similar parts of a flow together, so that users can view the performance of multiple steps and page(s) grouped under one Business Transaction.

Setup is very quick and easy, allowing you to easily tag existing Real Browser steps with a Business Transaction name in seconds.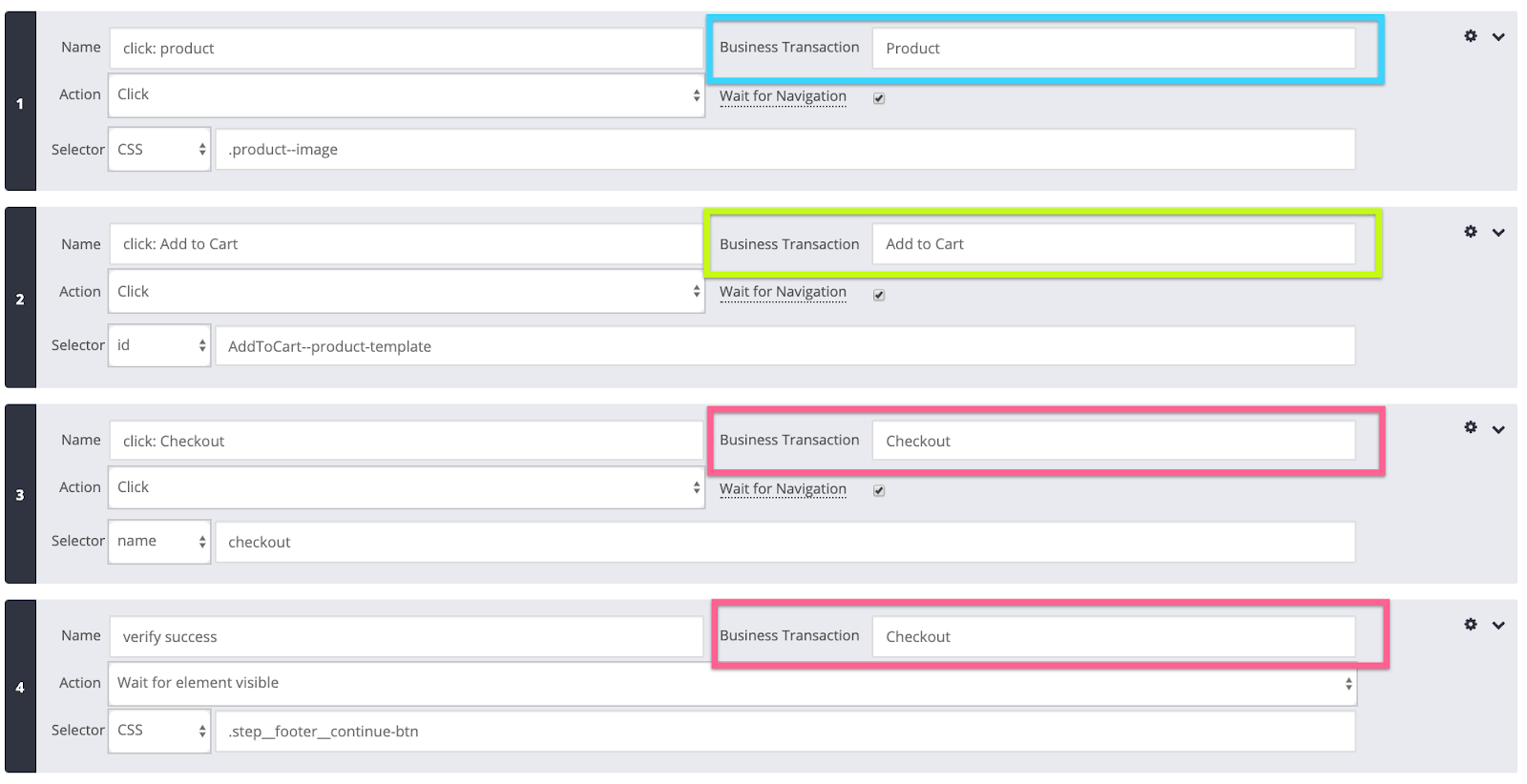 Then you can…
… View the Metrics, Filmstrip, Video, and Waterfall for each business transaction on the run results page…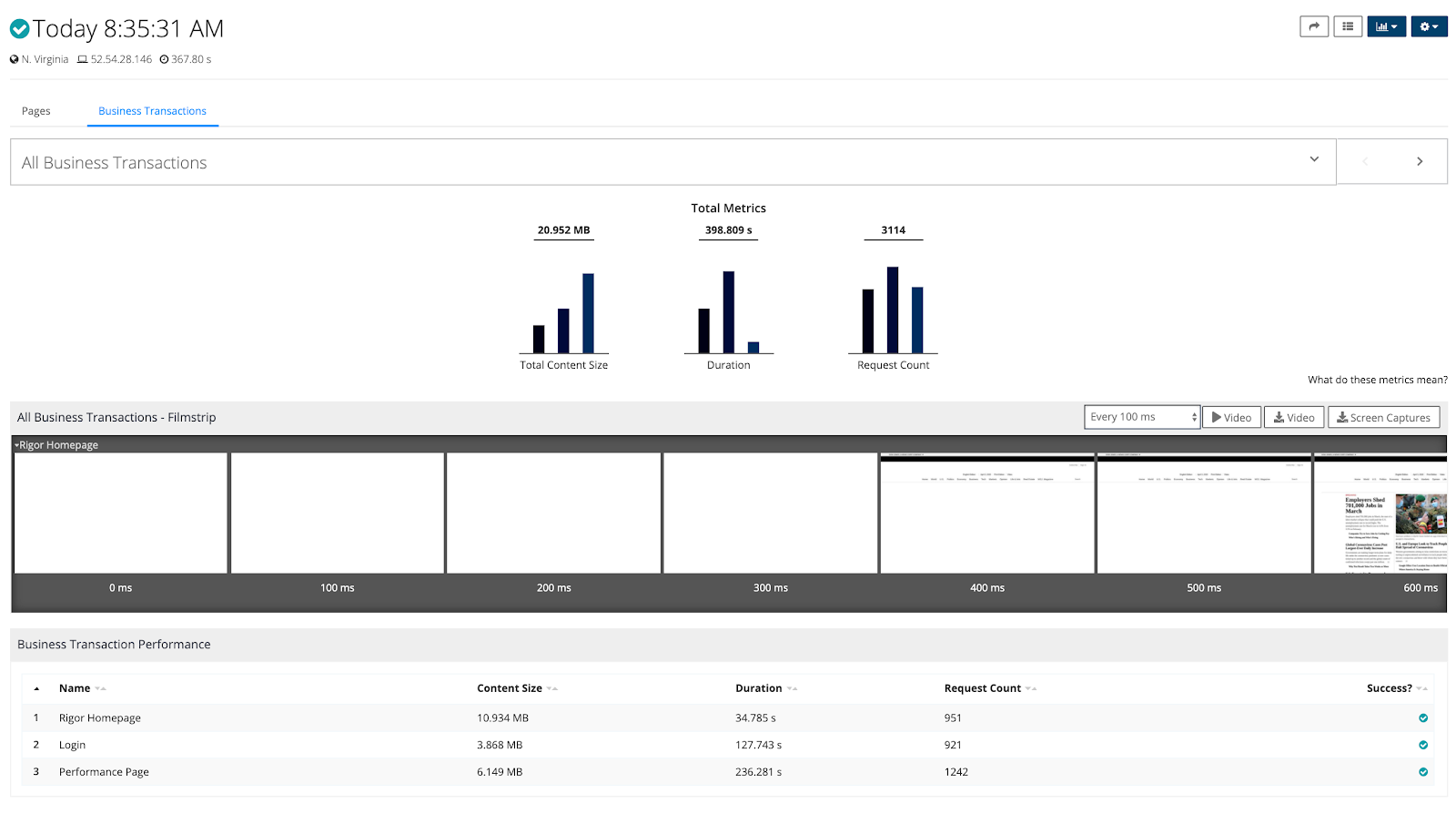 … Use our new Custom Reports feature to monitor the Business Transaction over time…


… Set up threshold alerts to find out when a business transaction has exceeded a threshold…

… and more! To dive deeper into business transactions, see our help page.
7 New Locations, Ready for Action
In addition to our existing network of locations, we have added 7 more bringing our total to 49 in 28 different countries, leveraging 7 different cloud providers.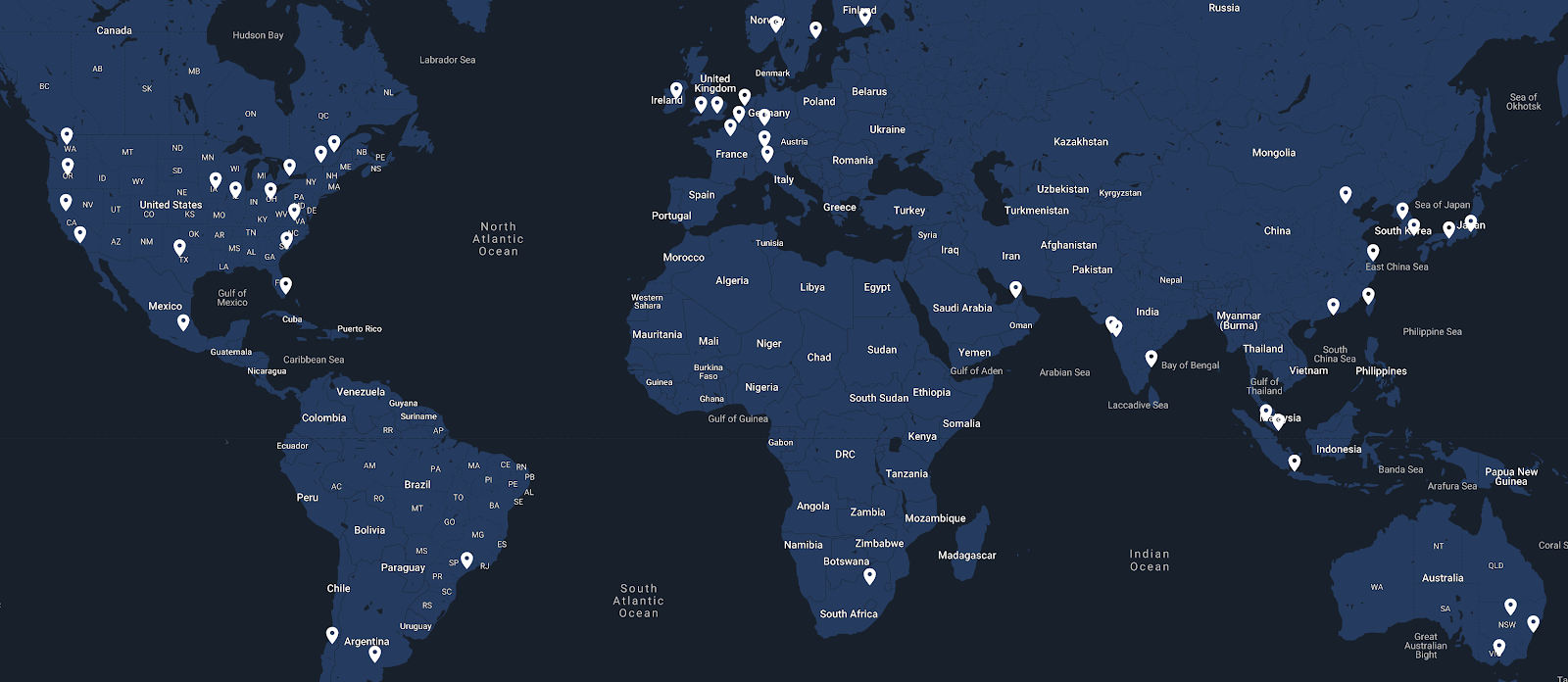 New Locations:
Europe
Zürich, Switzerland
Mons, Belgium
Hamina, Finland
Oslo, Norway
North America
Los Angeles, California, USA
Charleston, South Carolina, USA
Asia/Pacific
Taichung City, Taiwan
Like most of our locations, these are dynamically scaled up and down based on load, so feel free to use them as much as you wish! Visit our help page for details.
Enjoy!