Performance KPIs allows to you to track and trend key metrics over time, providing insights into business-relevant metrics about your site and it's performance.
In Rigor, every Real Browser check has a Performance KPIs report, which can be used to compare a variety of metrics from multiple pages. The data powering this report is fully accessible via our API.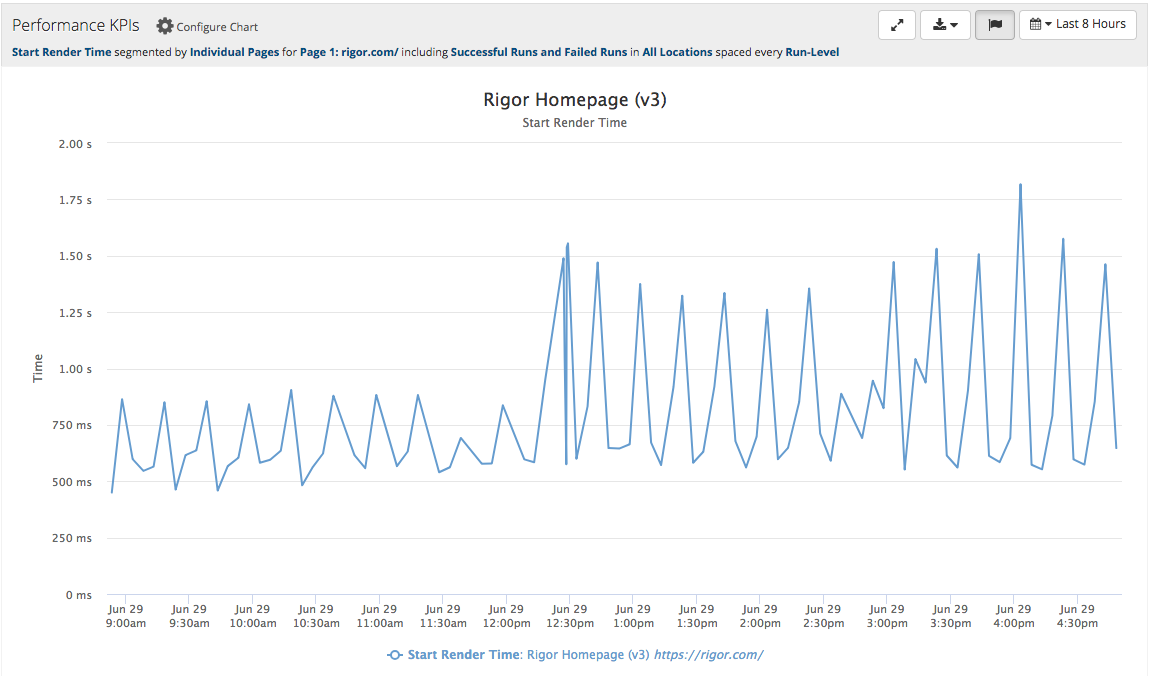 To get to the Performance KPIs report, click the link in the reports dropdown menu.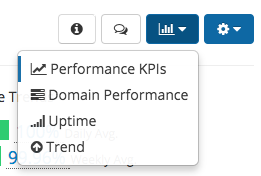 Use cases
With the Performance KPIs report, you can:
Assess how your user timings and other Real Browser metrics trend over time

See how a KPI trends over time, using aggregators like median, average, maximum, minimum, and more
Compare data for multiple KPIs from a single page or from the check as a whole
Compare data for one KPI over multiple pages visited by a check
Compare multiple Real Browser checks to one another

Filter out data based on success/failure status

Track performance by location, country, or world region

 
Available KPIs
Change the KPI displayed on the graph using the '+ Add Metrics' dropdown filter. Metrics are grouped by their type: timing, count, size, or user timings.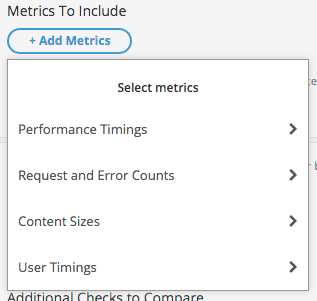 Time Intervals
You can view run-level data or aggregate by the following time intervals. 
Note: the API allows you to set whatever interval you want (not just the "preset" ones here). For example, you could do "every 42 minutes" if you want.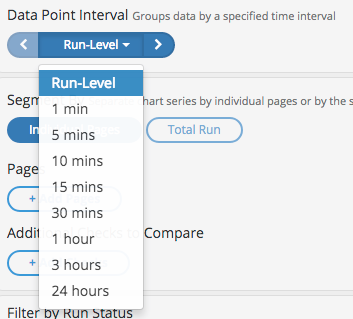 Segments
Pages
You can filter the data to show one or more pages, or click "Total" to see how the check performs as a whole. The Total series sums the data from all of the pages visited during a check run.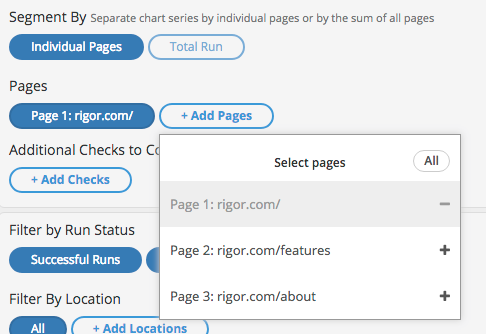 Compare Checks
You can select any other Real Browser checks to compare. This could be helpful when comparing different network configurations, using Rigor for A/B testing, or comparing staging vs. production.

Aggregate
You may want to change the aggregation method depending on the type of information you're looking for.
Median and Mean values both provide good baselines for your performance, although Median data is more resistant to outliers
Maximum and Minimum values can help you find outliers in your data that indicate poor performance or broken functionality
90th, 95th and 99th percentile are good for excluding outliers on the extreme ends of the spectrum
Filters
Exclude failures
Location
You can view data from any number of the locations it runs from in a single graph. You can customize which you'd like to see.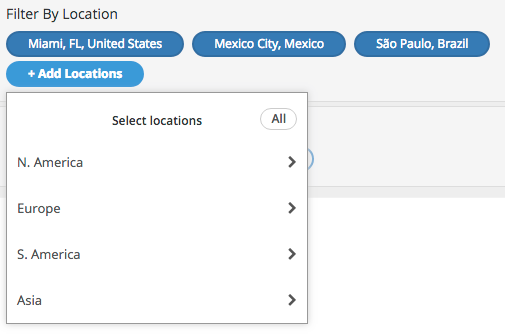 You can also choose to group your data by location, country, or world region.

Share and Export
After you configure the chart to view the KPIs you want, you can share the report in two ways:
Copy and paste the URL from your browser to share with any Rigor user. The graph will load for that user with the same timeframe, pages, and metrics you have selected
Export an image of the chart by clicking on the image export button. This is useful if you want to share this data with someone without a Rigor login.
Export the data in the graph as a CSV
Pull the data from the Rigor Monitoring API