Bulk Change enables Administrator users to apply key changes across multiple checks with a single configuration edit. We can use Bulk Change to update Blackout Periods, Mute / Unmute, and Pause / Unpause.
To make changes to multiple checks in bulk:
Go to Admin > Bulk Change
Use the checkbox or group tabs to select individual checks or groups of checks you'd like to edit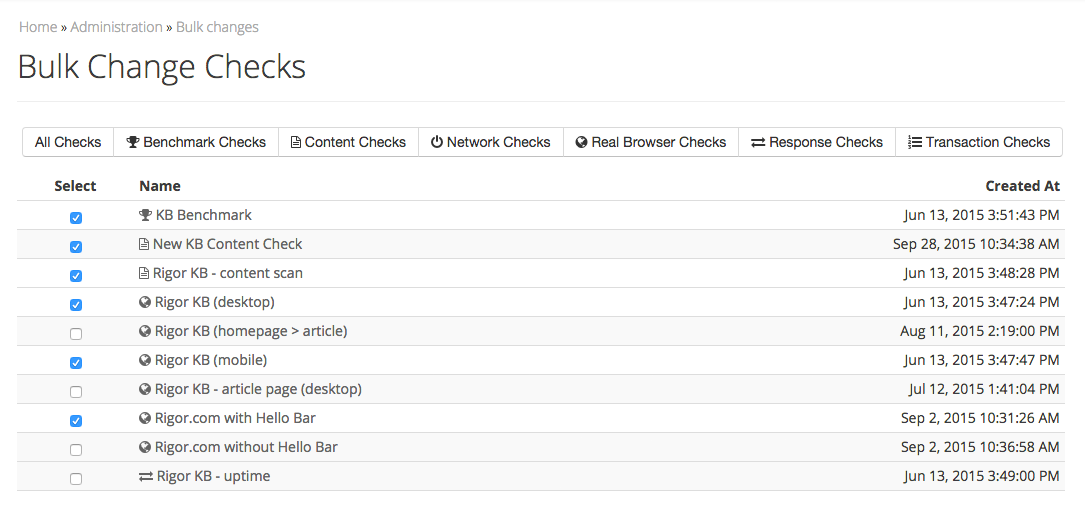 Use the form to set blackout periods or pause / mute settings
Note: Fields left blank will not be changed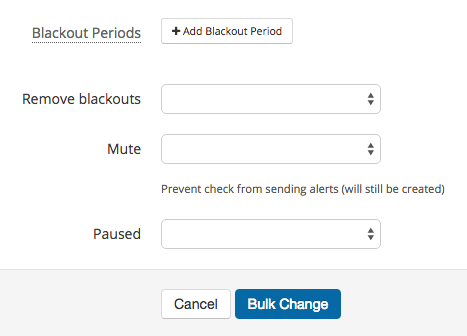 Click Bulk Change to apply
Once Bulk Changes have been applied we will see the configurations applied to the group of checks specified.